I went to many conferences and trade shows before I finally decided on my album company… Finao. They are awesome, and so darn beautiful. What I like about them the most is that you can be as funky or as traditional as you'd like.
Here is a sample album that I have for your wedding album: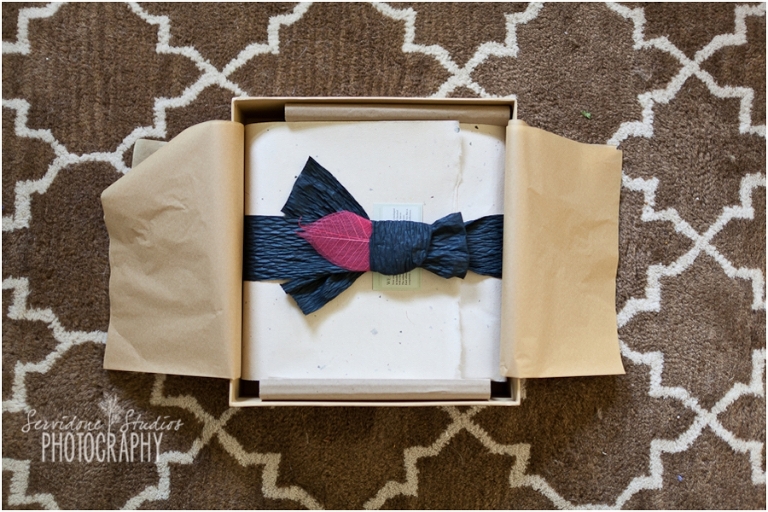 This is how it comes in the mail… ain't it purty?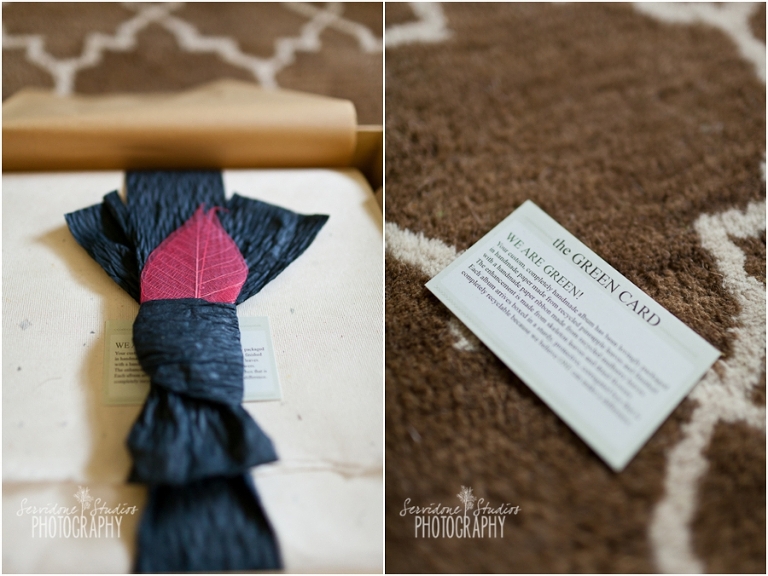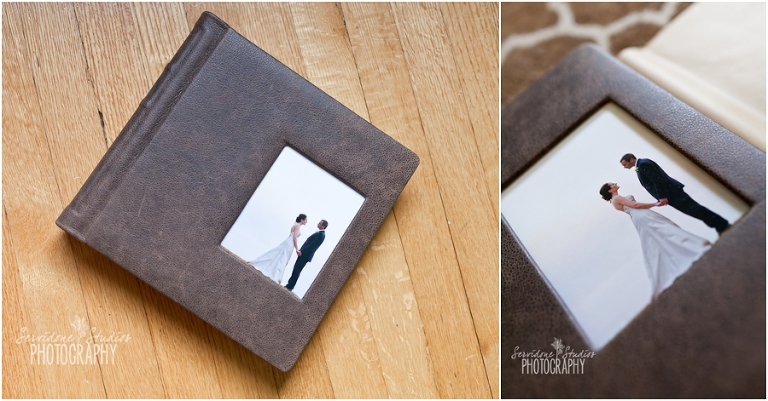 This is the Leather Bomber jacket cover – ADORE IT.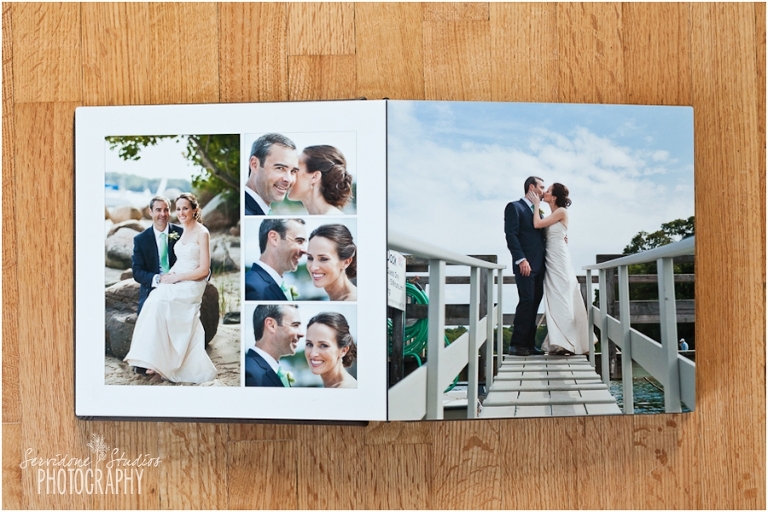 I love how thick the pages are!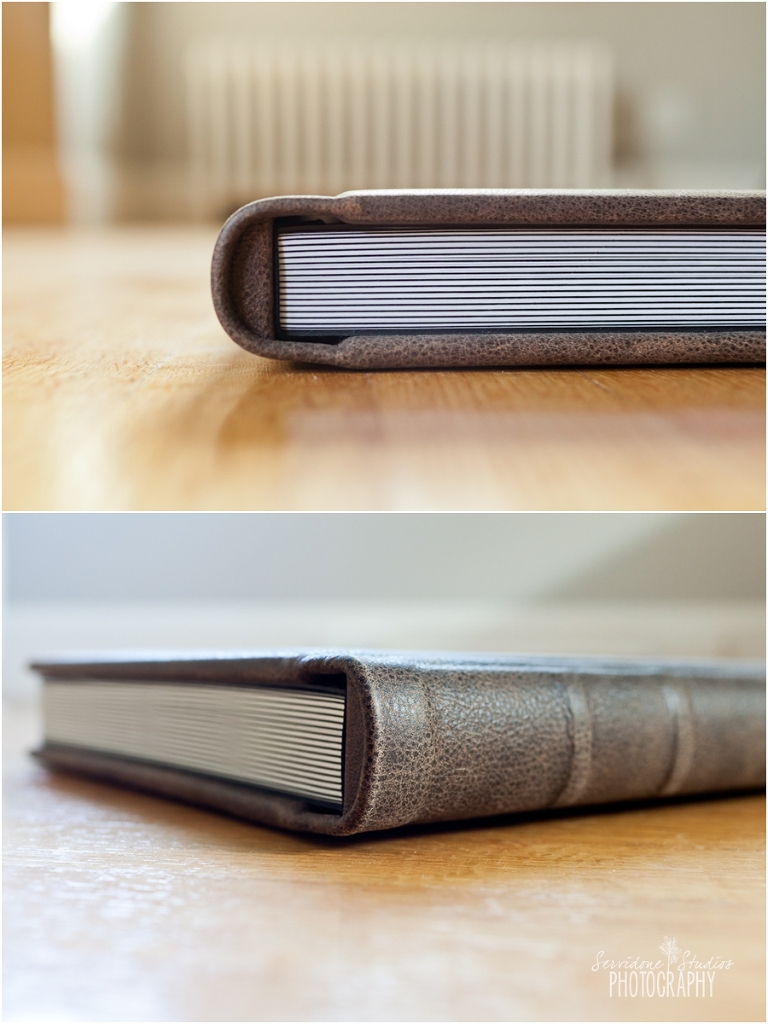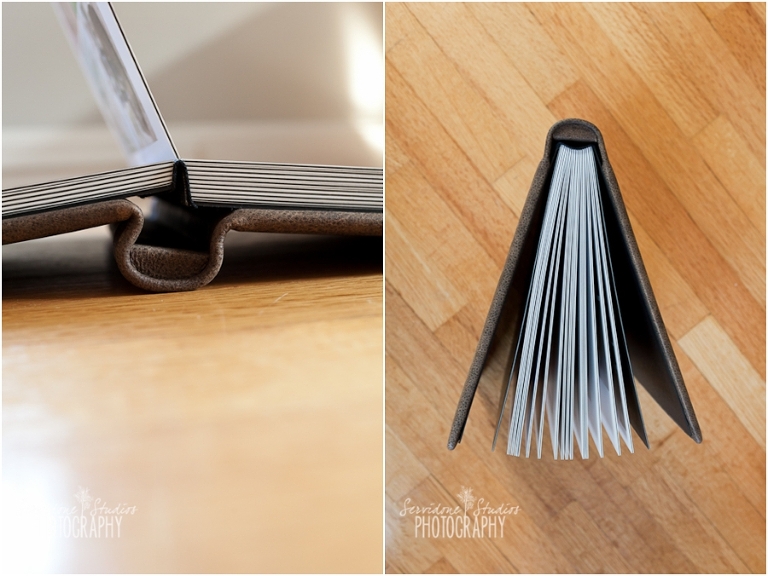 And here are a few signature guest books that I got in the mail for my lovely clients ( Samantha & Donny, Maria & Jim):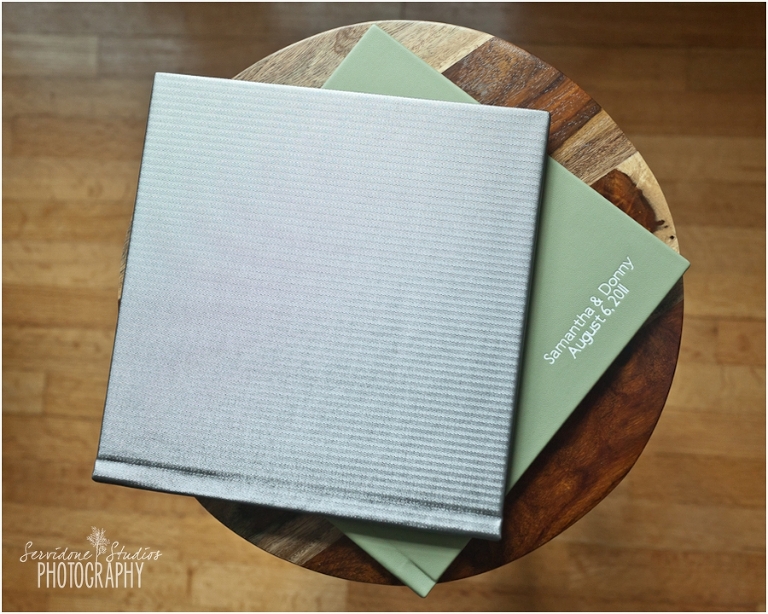 The silver fabric is from the Haute Color collection, and the green is from the Happy Cow ( synthetic leather) collection.