I can't even begin to tell you what an honor it is to be asked to photograph another photographer!!
When my good buddy, Erica, of Erica Ferrone Photography asked me to snap a few photos for their engagement session… I was psyched. She knew that she wanted a session in their home and to involve music, and we both had a bigillion ( yes, a bigillion) ideas from there; it was so fun to collaborate together!  Basically, it was two extremely excited photographers, and Reese!  (Such a good sport!)
Enjoy some of my absolute favorites from their engagement session, some q + a with the lovely Erica, and some behind the scenes shots too ( courtesy of Erica and Reese)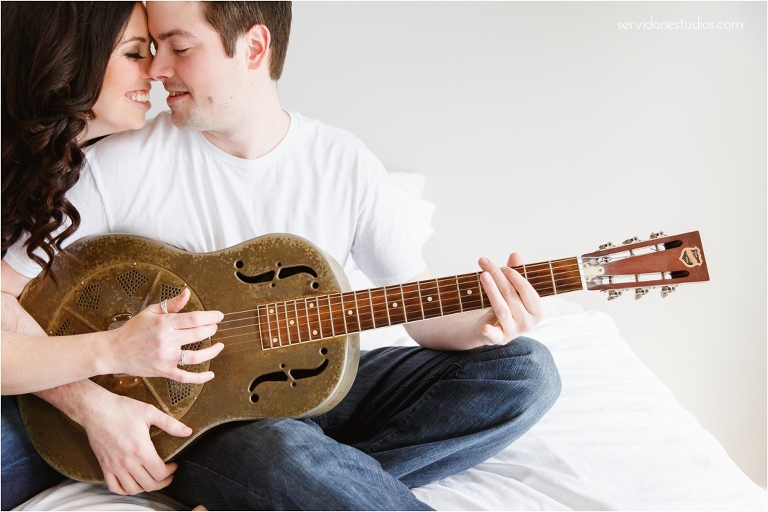 I have  many favorites from this session – The above is definitely one of them.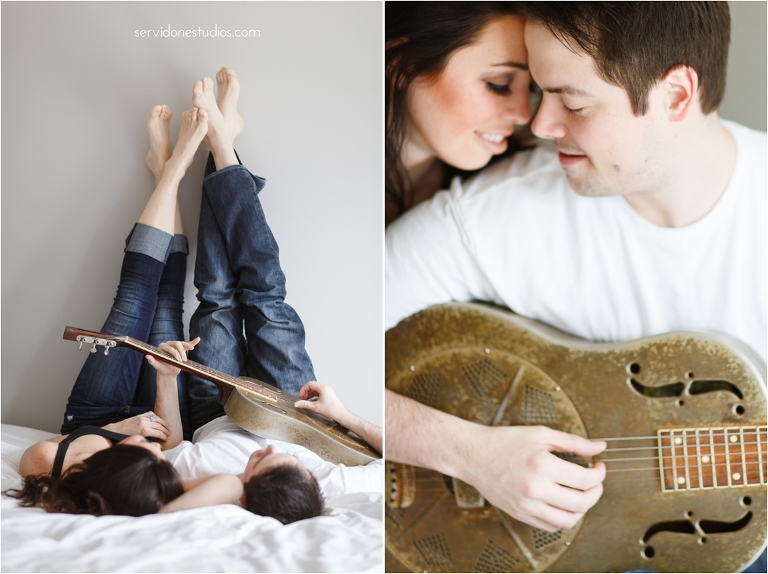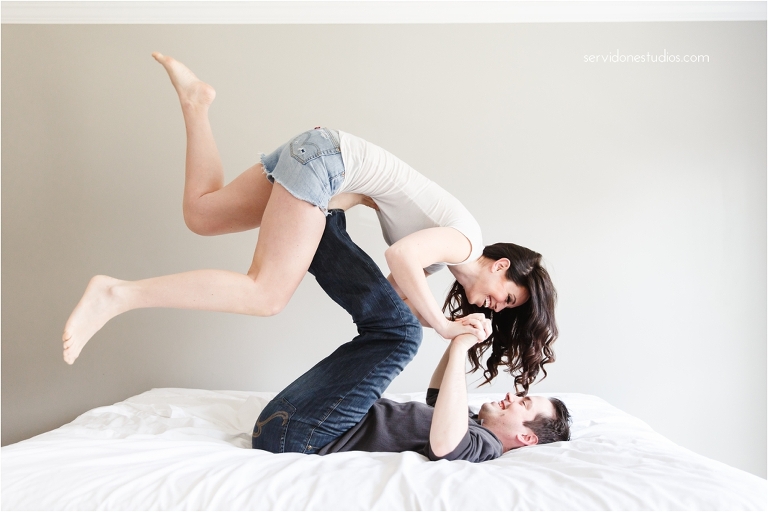 Fun fact? Those are my jean shorts. I live in them. 
Me: What is your favorite photo?
Erica: My favorite picture is the airplane shot, although I love all of them!!! It's so goofy and Reese's smile is so genuine. I also love how simple it is 🙂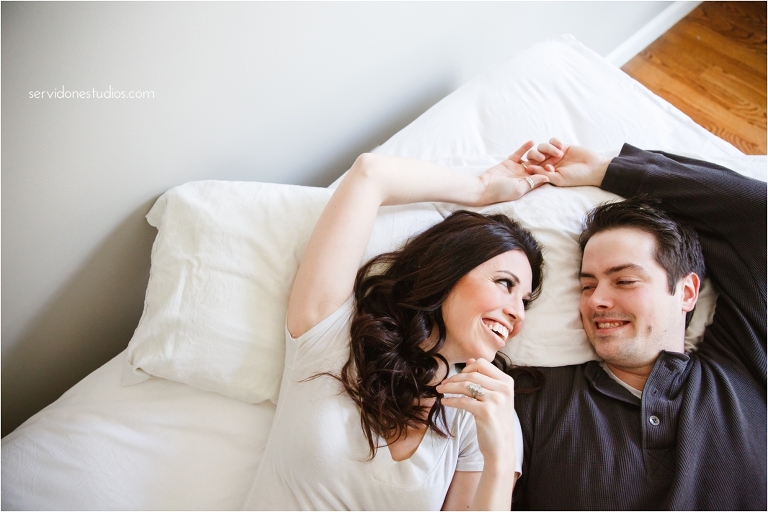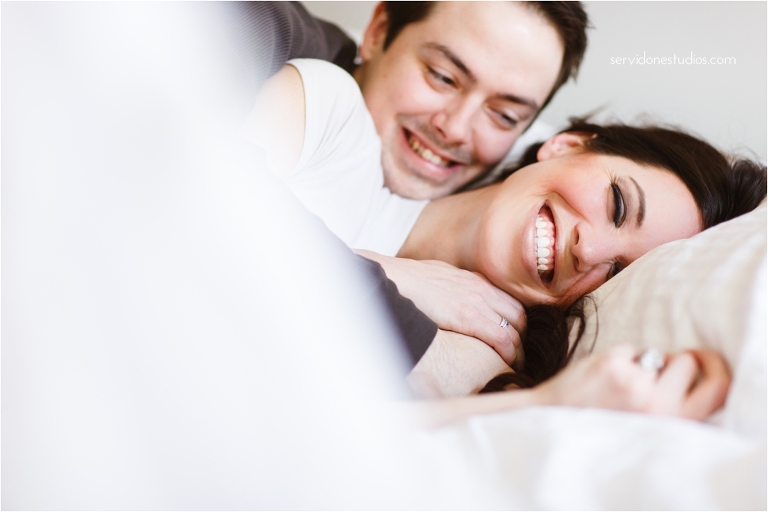 Another favorite, right here. Love the giggle!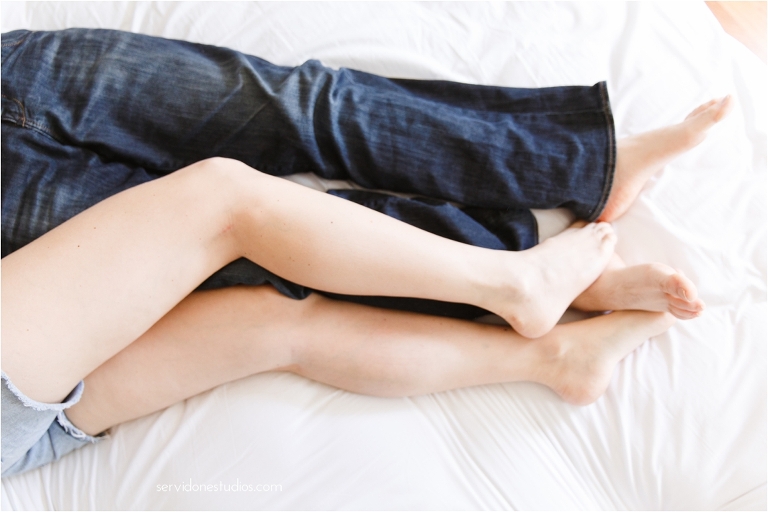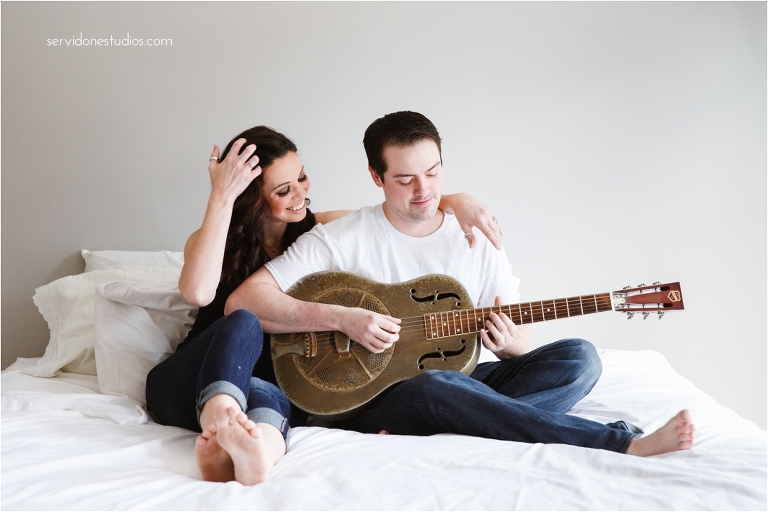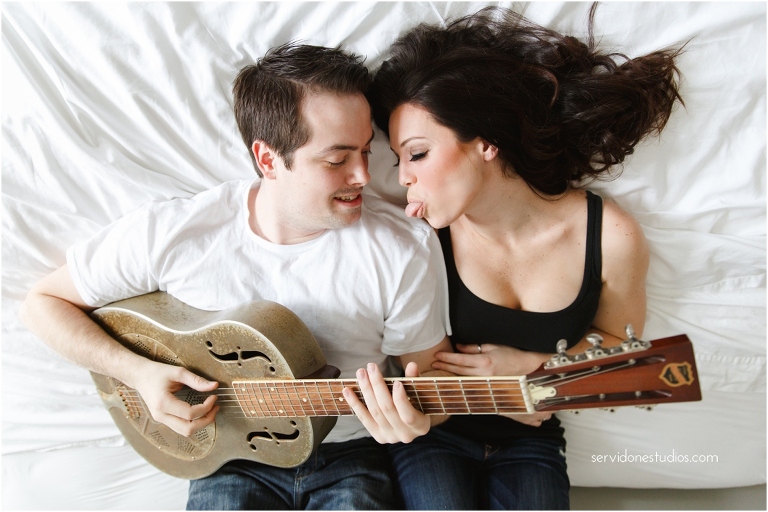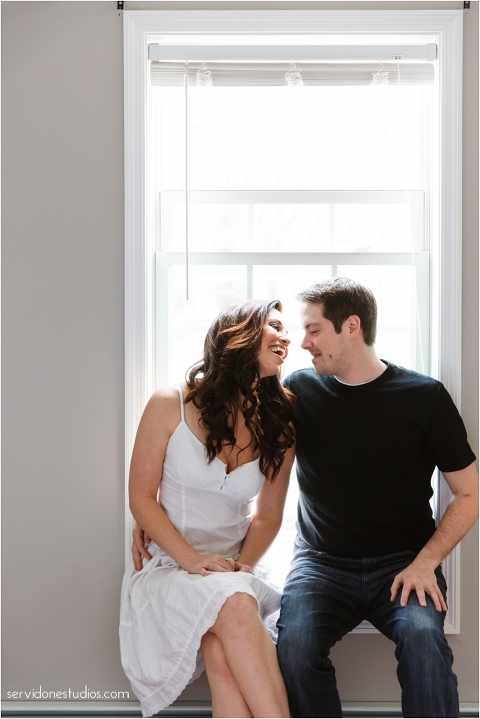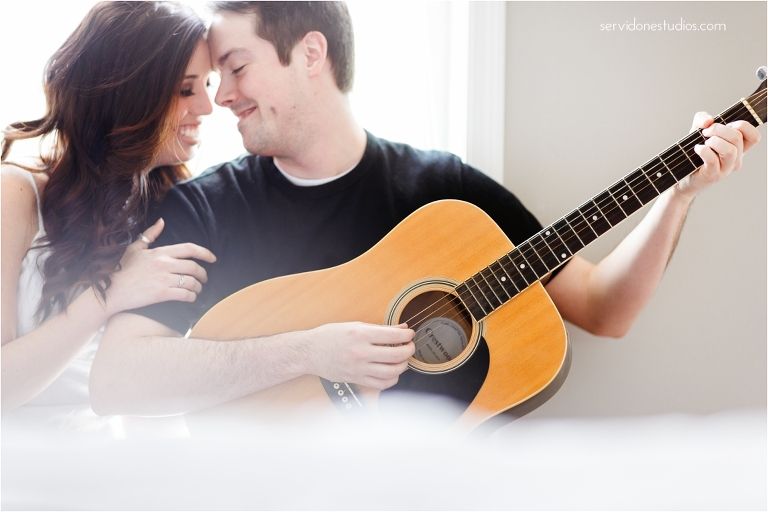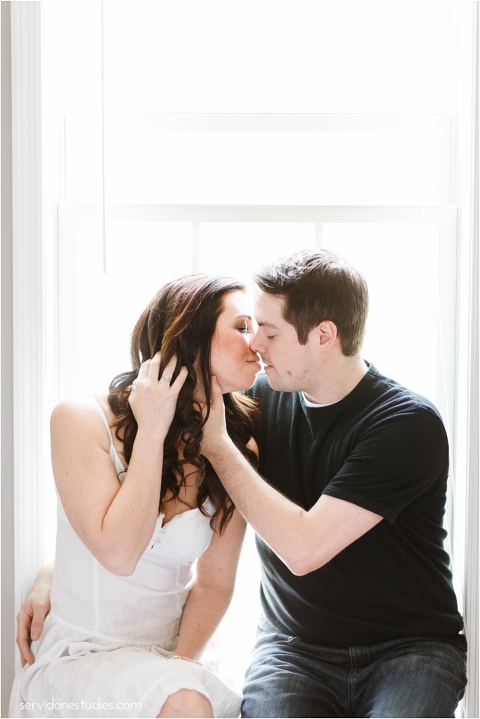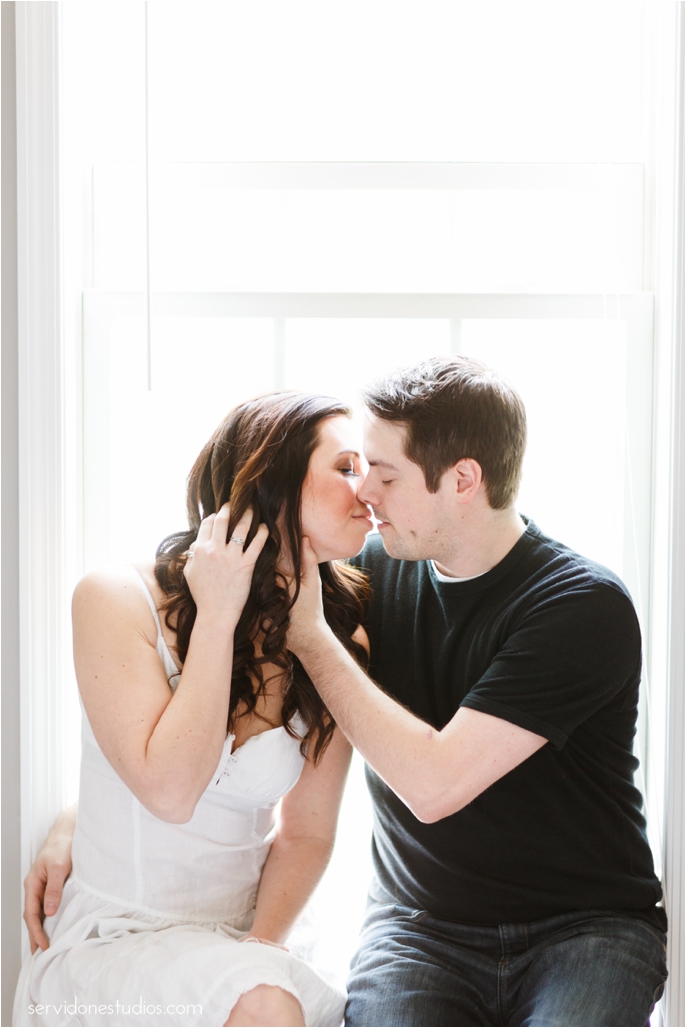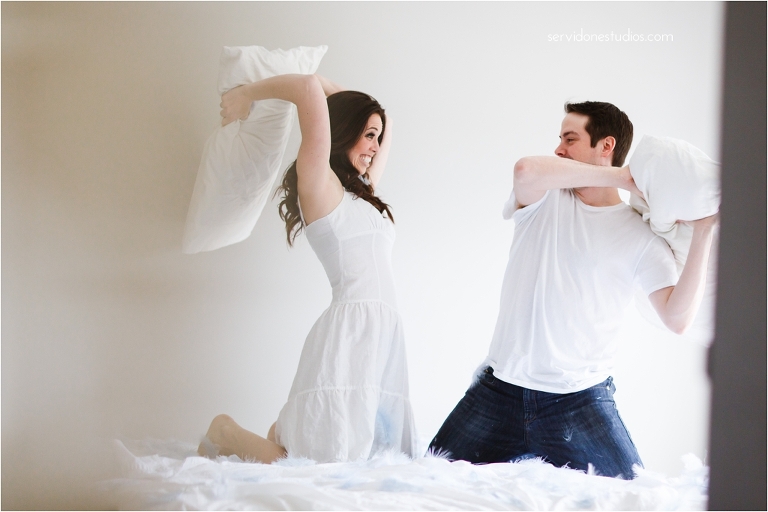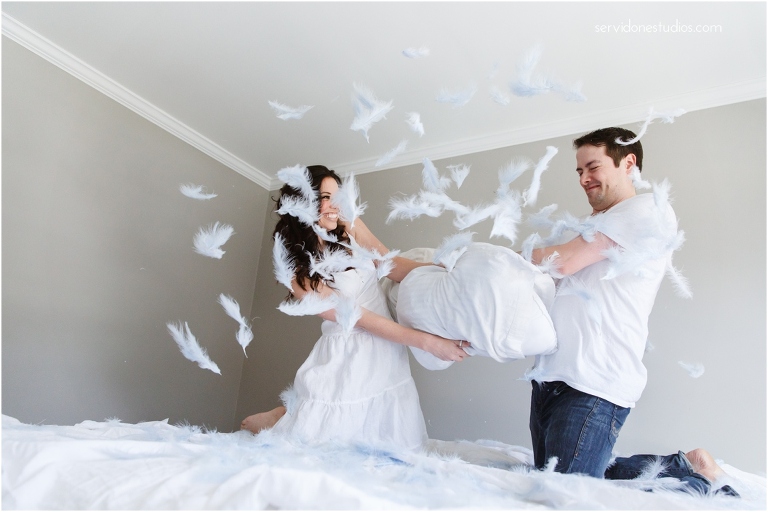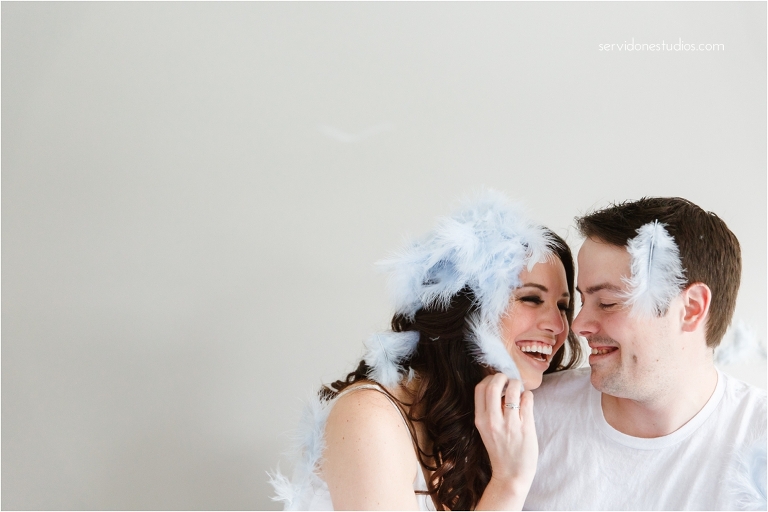 Me: Was it weird being in front of the camera?
Erica: Even though I'm behind the camera all the time, it doesn't get you used to being in front of it so Reese and I were a bit nervous that morning; however, the second that Andrea arrived, the nerves went away. Andrea is so incredibly fun that we really didn't think too much about the camera. It was just three friends laughing the entire morning. She was so great at directing us on what to do, but it all felt so natural. Having a photographer you connect with is incredibly important and Andrea absolutely nailed it.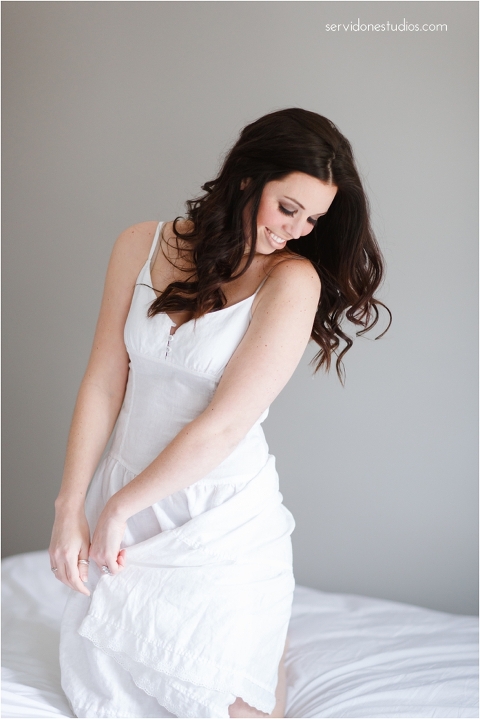 Erica, leave some gorgeous for the rest of us!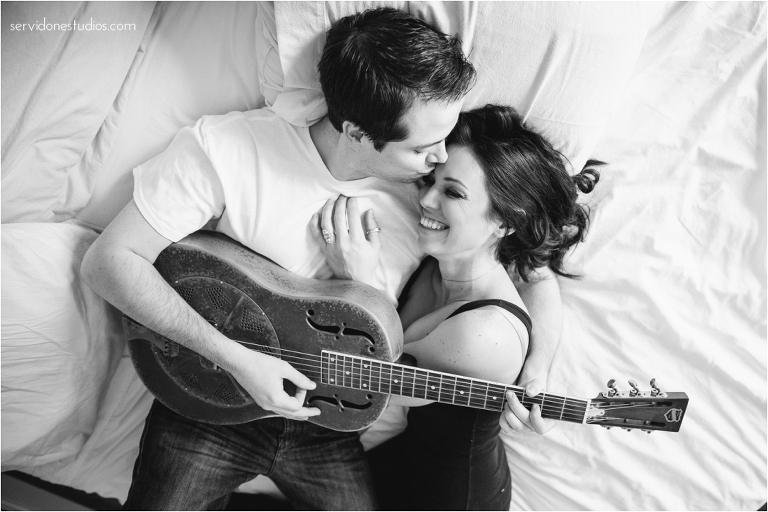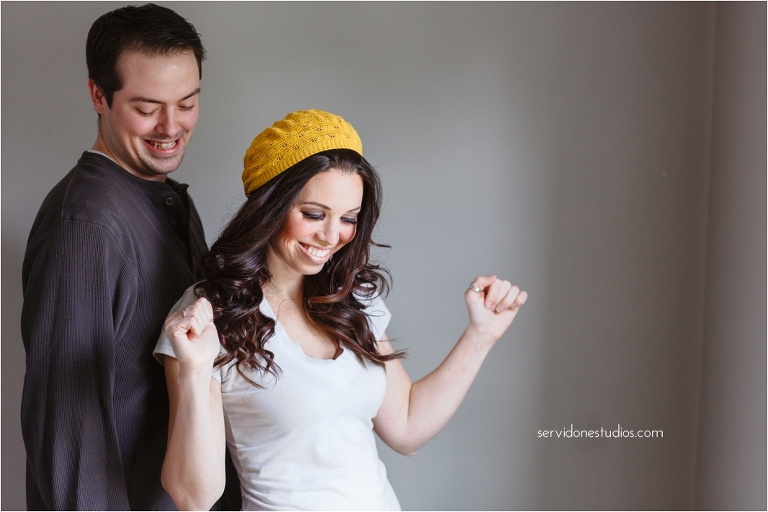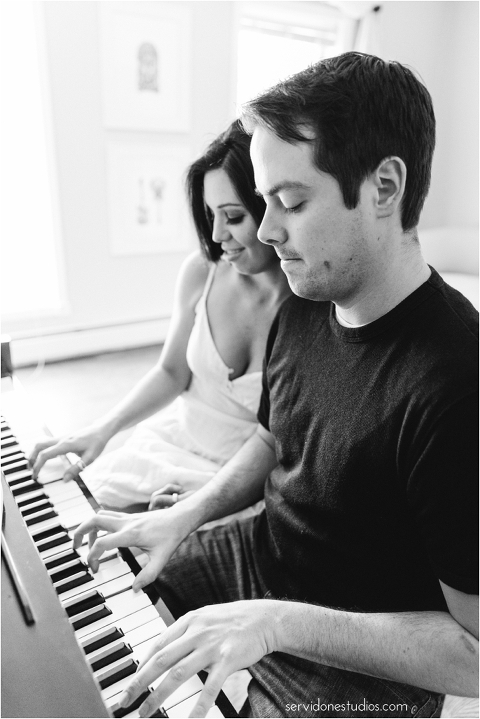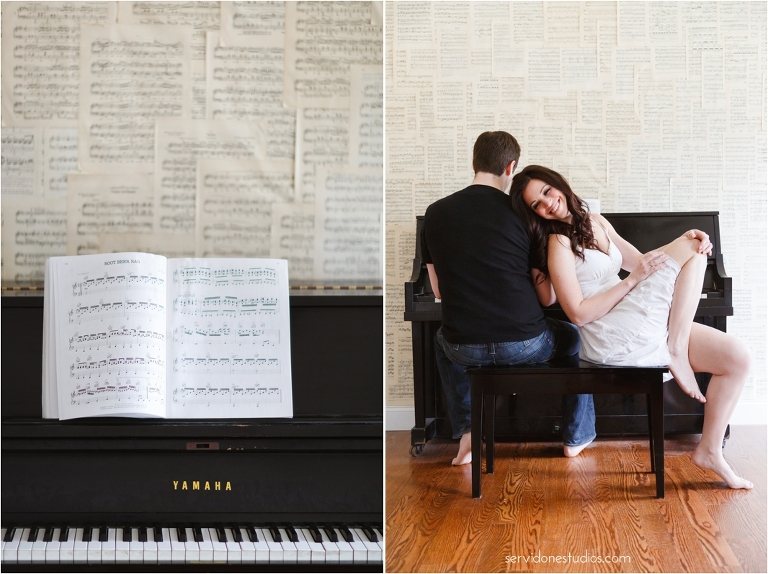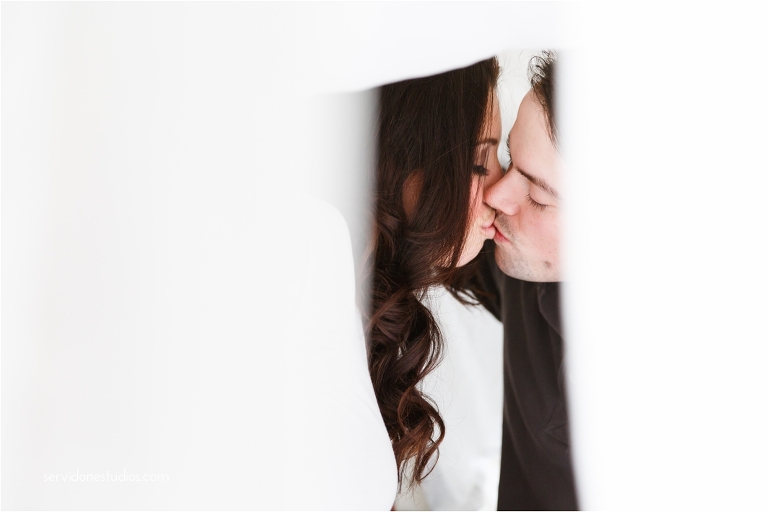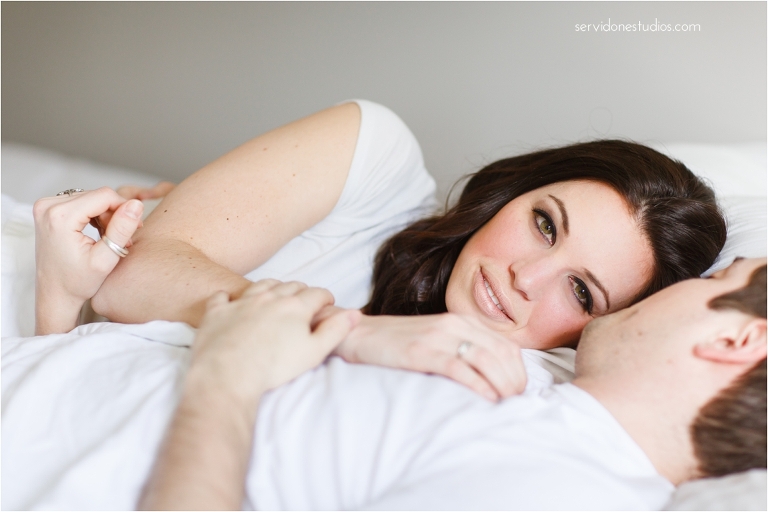 Below is some behind the scenes fun. On the right, Erica ran to get her camera, and, I stayed awkwardly above Reese… love it.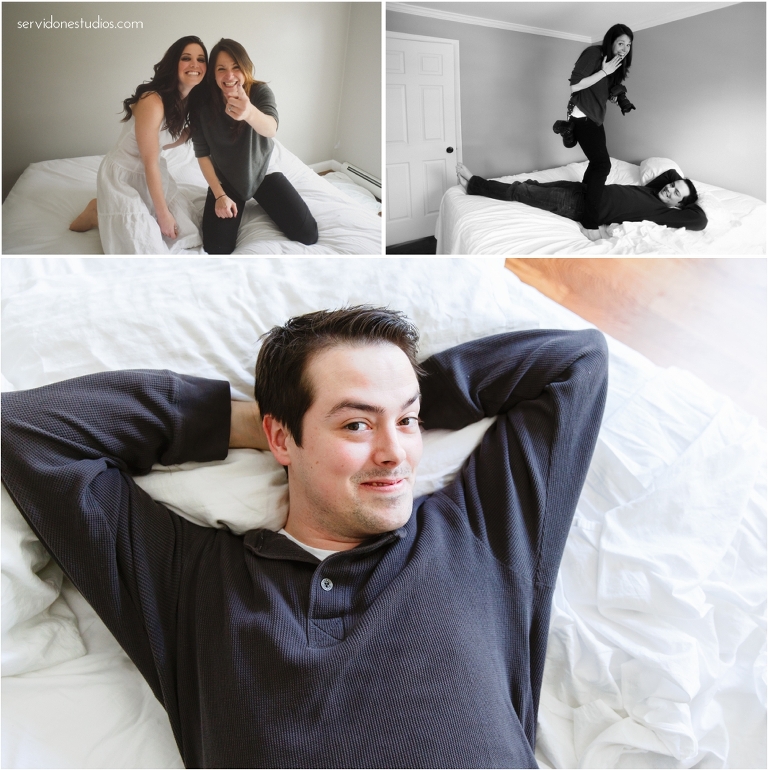 Want simple shots like these in your home? YES! So great! A couple of things to think about…
1.) What room in your home gets the best light? What time of day? We took these at 11am!
2.) Declutter! Erica + Reese removed furniture, photos, and other distractions… we wanted these to be simple and all about them. We even changed their comforter cover to a simple white one.
That's it!  If you haven't seen Erica's blog post…. check it out: http://www.ericaferronephotography.com/blog/?p=12508
Congratulations to my dear, sweet, friends! You are getting married!!! xoxoxo