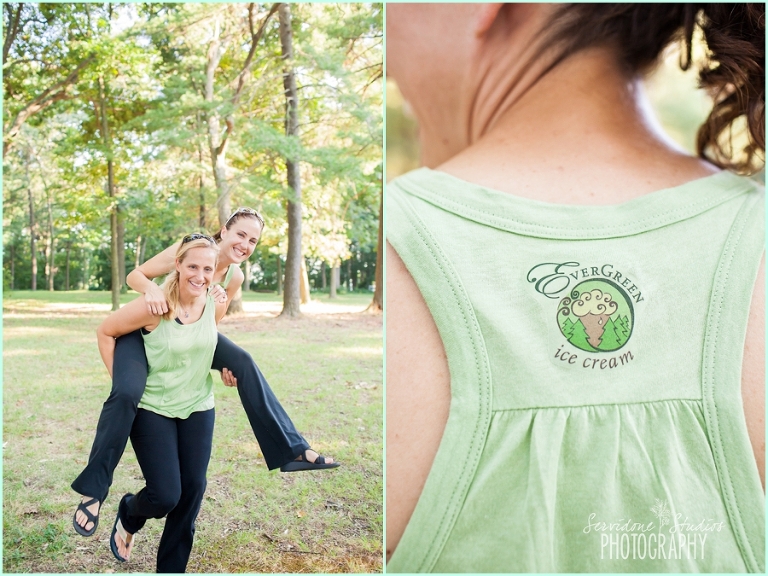 These ladies at Evergreen Ice Cream are serious. Well, serious about ice cream, that is!

I am so excited about the deal Evergreen Ice Cream is offering EXCLUSIVELY to Servidone Studios Clients! Read on about their company, salivate over how tasty their ice cream looks, (it's delicious) and check out the deal at the bottom of the page.
I know I'd want these two spark plugs scooping ice cream at my wedding! Have a "First Scoop" over the cutting of the cake… or, with your cake!
Evergreen Ice Cream is co-owned by two environmental scientists ( Allary & Kristin) who are passionate about ice cream. Personally, I am passionate about eating it. Who doesn't love ice cream?! Seriously, who?! Besides eating ice cream, I also enjoy my alchohol. 🙂 Allary and Kristin were smart enough to combine the two with their "Evergreen Something Saucy (Low Alcohol Content) Ice Cream". I had the Bourbon Vanilla the other day,  IT. WAS. AWESOME. Anyway, I digress…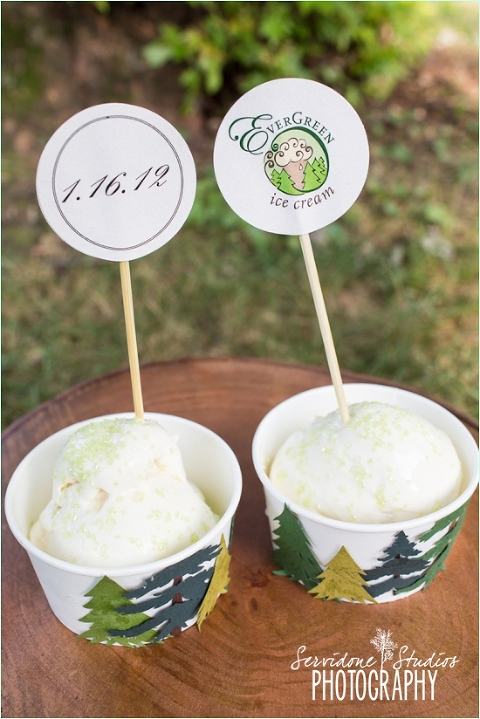 Vendor Spotlight: Evergreen Ice Cream
Q&A with Allary & Kristin ( Co-Owners)
Why ice cream?
We love ice cream because it's delicious and makes people happy. Eating ice cream is a happy experience that brings back memories of your childhood and makes you smile. So really, why not ice cream?

What makes you different?
We focus on natural ingredients and fun/unique flavor combinations. If you have a flavor in mind we can probably make it happen.

Why did you name your company Evergreen?
Let's be honest, we're tree huggers at heart. The name Evergreen is a shout out to our roots and a reminder or where we came from.

Home state: (A) Rhode Island (K) Vermont

Vanilla or Chocolate: (A) Vanilla (K) Chocolate

All time favorite flavor: (A) Maple Habanero (K) Peppermint Stick

Favorite evergreen: (A) Larch (Larix sp.) (K) Balsam Fir (Abies balsamea)

If you could have a superpower, what would it be: (A) Invisibility (K) Teleportation
( Sorry Allary, Teleportation… hands down! I friggin hate traffic) 
Favorite childhood ice cream memory:
 (A) Walking down the hill to my favorite ice cream shop with my dad and brother to get vanilla soft serve with cherry dip in a Red Sox baseball hat cup.
(K)  In the summer my brother and I would save the gum from our bubble gum ice cream then chew it all at once on the way home.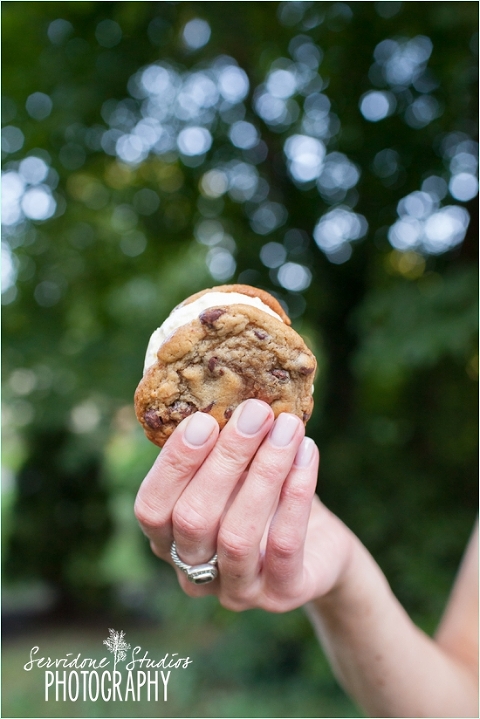 About Evergreen Ice Cream:
Evergreen Ice Cream was founded by Allary Braitsch and Kristin Kent with the mission of making the best ice cream available, using quality ingredients.
Allary and Kristin met over four years ago at their day jobs as environmental scientists with a Massachusetts based engineering firm. Between working in the wetlands of Massachusetts, Allary and Kristin also attended Antioch University where they pursued masters' degrees in Resource Management and Conservation. It was during their sleep deprived drives to and from Keene, NH for school that the dream of Evergreen Ice Cream was hatched. After talking about it for years they finally took the plunge and founded Evergreen in January of 2012. They're excited to get off the ground and finally be working toward building Evergreen into the company they know it can be.
In addition to being able to get your ice cream fix at local farmers' markets and fairs, Evergreen can also cater your wedding or private event! Ice cream sandwiches? Check. Sundae bar? Check. Two super cute gals to scoop ice cream at your wedding? Check. Happy guests? Check. Happy couple? Double check.
And, what you have all been waiting for….. THE DEAL FOR ANY SERVIDONE STUDIOS WEDDING CLIENT: 
The Evergreen Gals will work with you to create the perfect ice cream experience for your event, whatever that might entail. AND the event fee will be waived for the remainder of the year for any Servidone Studio clients.
Interested? ( If you're not, I'd say you may be ill, and run to the doctor immediately)
Contact Allary & Kristin!
website:
www.evergreenicecream.com
email:
info@evergreenicecream.com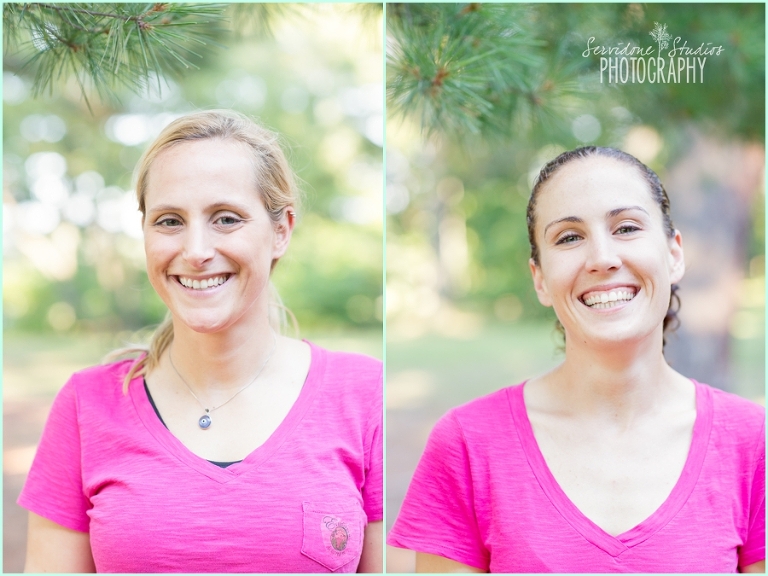 Kristin & Allary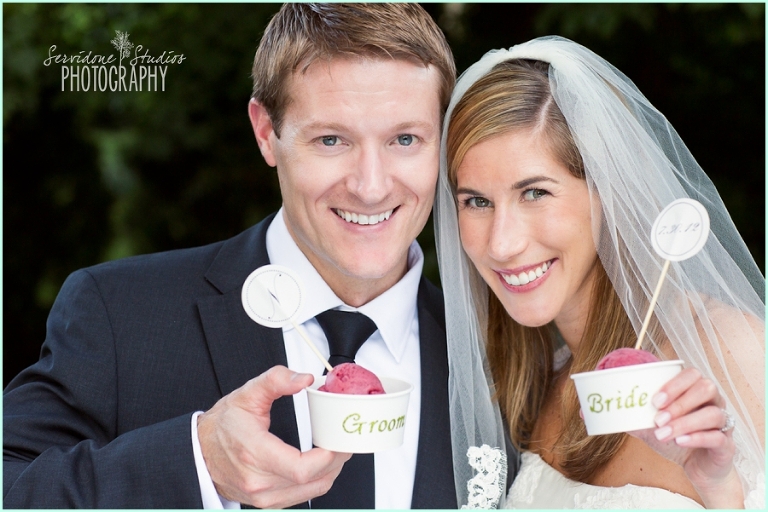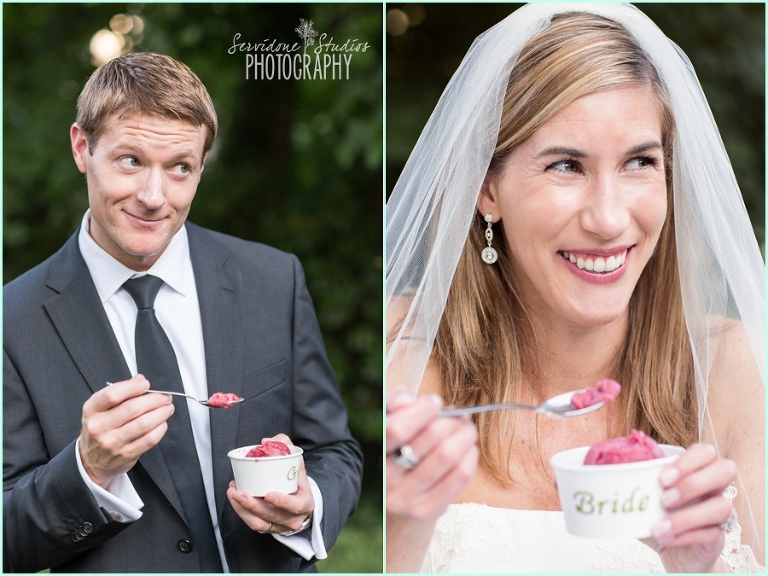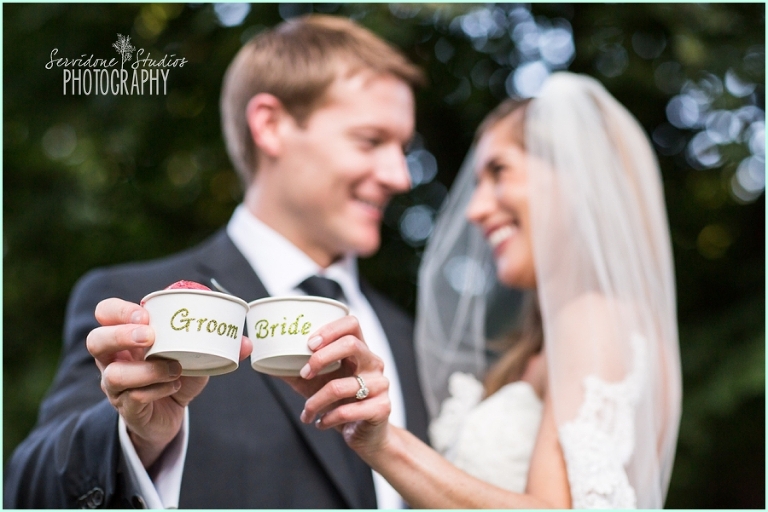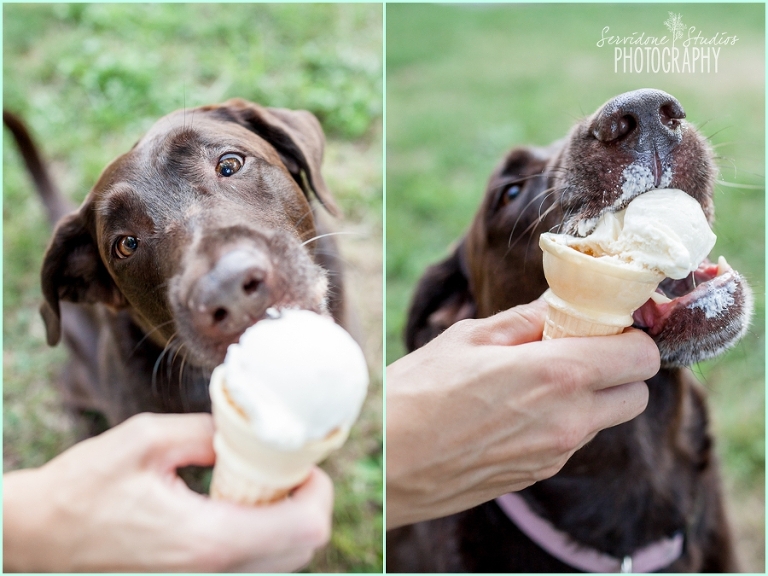 You know a post of mine would not be complete without a dog! Here is Allary's dog, enjoying a tasty treat!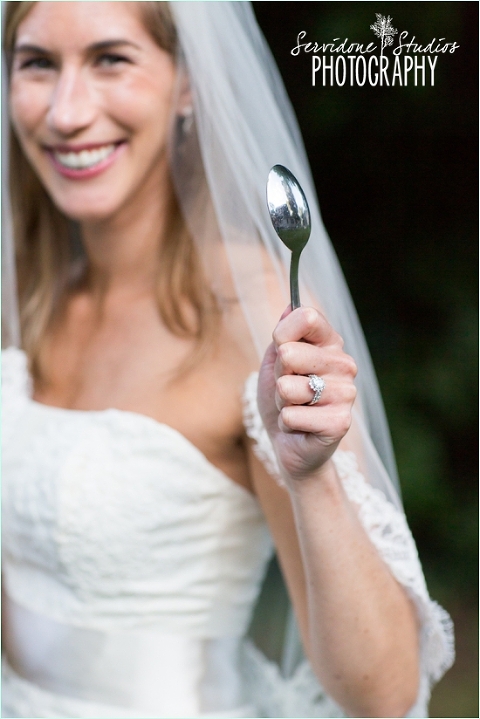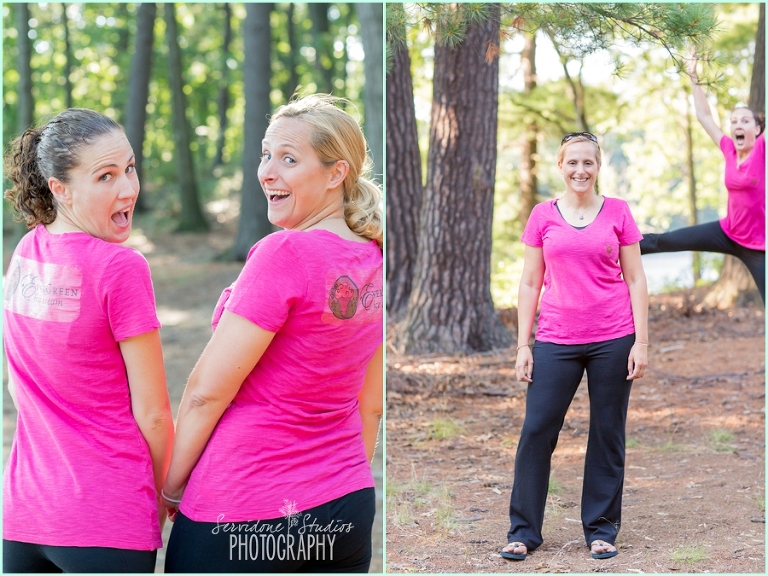 Outtakes!!