Everyone ALWAYS asks for tips for their engagement session, " What should we wear?" " Where should we go?"  Hopefully, the below will help you decide on just that (and more), and get you ready for your shoot!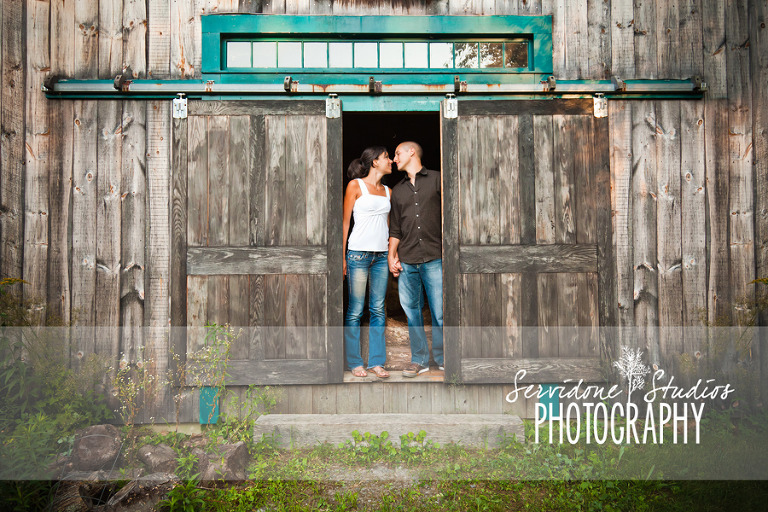 Engagement Session Tips
Location:
Are there any spots in/around Boston that may mean a lot to you? i.e. Either areas (South End, Beacon Hill, Fenway etc.) or, even cafes/restaurants? That's usually a good place to start.
If you choose somewhere in the city, we can drive around to get a bunch of different locations. The city isn't very private, but, you can do a quick shot in a cafe, then go around the corner to a gritty ally, and then a park by the Charles…it provides a lot of variety!
If nothing comes to mind, think about how you imagine your engagement photos.  Do you imagine yourself outside in nature (a park, hiking)? In the city? Or, do you want to mix things up and have a themed-shoot?
Theme examples:
1.) Eras  -1920s – Great Gatsby, 1950's – The Fonz, 1980s – Madonna ish?
 We can go to a park, a bowling alley, retro diner, or cool old car/bike
2.) Movies – "The Notebook", "Twilight"

What do you like to do together??
Besides locations, I would recommend thinking about things that you like and/or like to do together. (i.e. One couple may be obsessed with coffee (cute coffee shop), another may love cupcakes, ride bikes together, or like to wear vintage fashion… etc. etc. ) These kind of shots can be fun and whimsical.
Other things to keep in mind:
Props! Bring whatever you may want in the photos.
Examples: Yom and Jared brought balloons,  I put Andres & Rebecca in front of an old car in Southie, and Lynn & Mike brought their dog, Moose!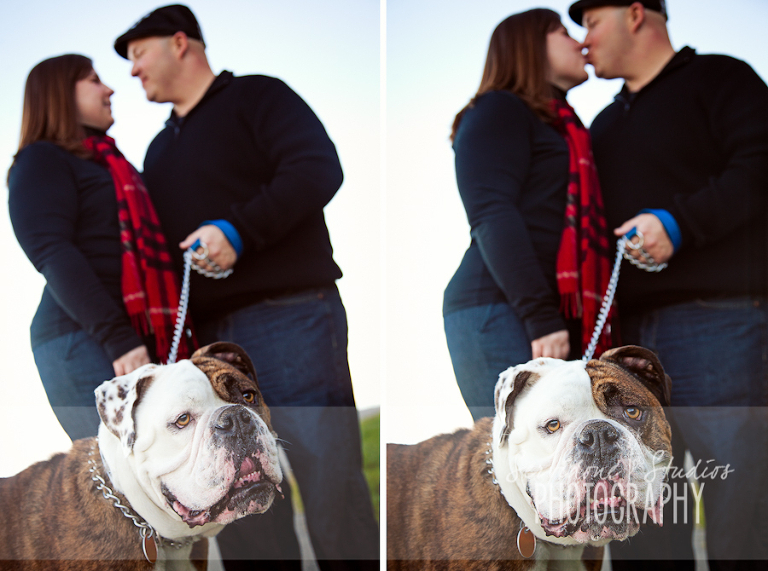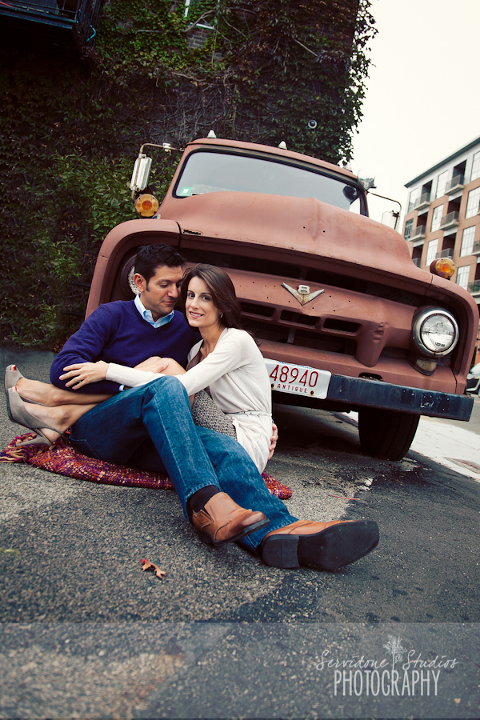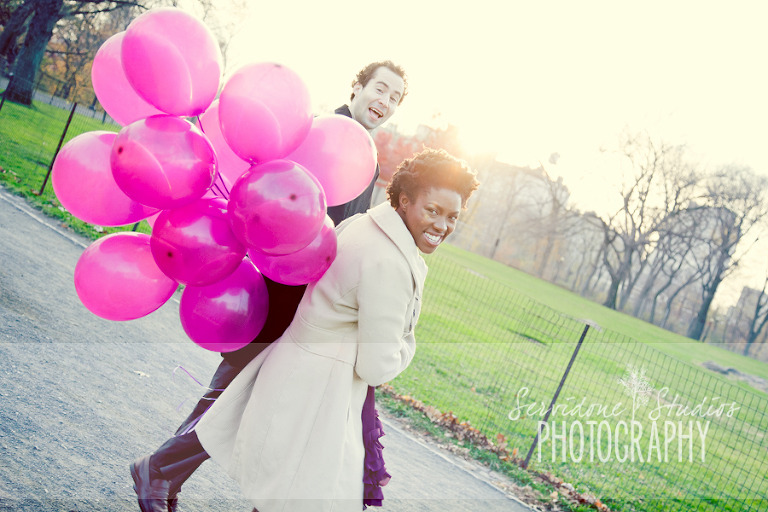 Props may mean:
Dogs

Guitar, etc.

Clever signage (your wedding date, hearts, etc.)

An old vintage car

Hats ( vintage, cowboy, trendy)

Blanket

Shoes

Bikes

A Canoe? (that would be fun – sign me up)

Sunglasses

Food

Picnic scene


Different outfits **
**You definitely can change outfits throughout the shoot… the problem is just finding somewhere to do so! One way to "change outfits" is to layer clothing, add accessories or shoes. However, I would recommend that if you want to wear some fun high-heeled shoes, that you bring some flip-flops/flats, etc to walk around in.
Wardrobe:
BE YOU! Dress for your own style (your couple style); how do you want yourselves portrayed in photos? I would try to avoid very busy patterns/prints/logos as they can be distracting. However, some patterns go really well with a location or theme. ( ie. Flannel if you are outside, or simple stripes are always nice) Also, a pop of color in your shoes, scarf, or shirt looks great in photos!

I WISH I'd Thought of That!!
You may not even think of it because it's too close to you, but, let me know if… ( examples below)
Your xxxx (Dad, fiance, etc) is an antique car collector/enthusiast, and we can take photos in one of the cars.

Your xxxx has an old/new horse stable in their backyard

Your xxxx owns a bike/antique/cupcake/etc shop – We can borrow props or take photos in the store


Your xxxx works at a local airport, and we can take photos by the planes

Your xxxx breeds dogs, and a new litter is set to arrive xxxx (selfish ploy to hold puppies)

What are you going to do with the photos?
Put them in a sign-in guest book? A large canvas ( for your house and/or at the wedding)? Use them for Save the Dates?
You say you want a trilogy of photos for over your couch? Awesome! This may also help you narrow down what you want!
LASTLY, here are a couple of links to help you out if you are still stumped:
http://www.maweddingguide.com/wedding-trends/trends/engagement-photos.htm
And to show you some "THEMED" engagement shoots with props: http://greenweddingshoes.com/category/galleries/engagement-photography-sessions/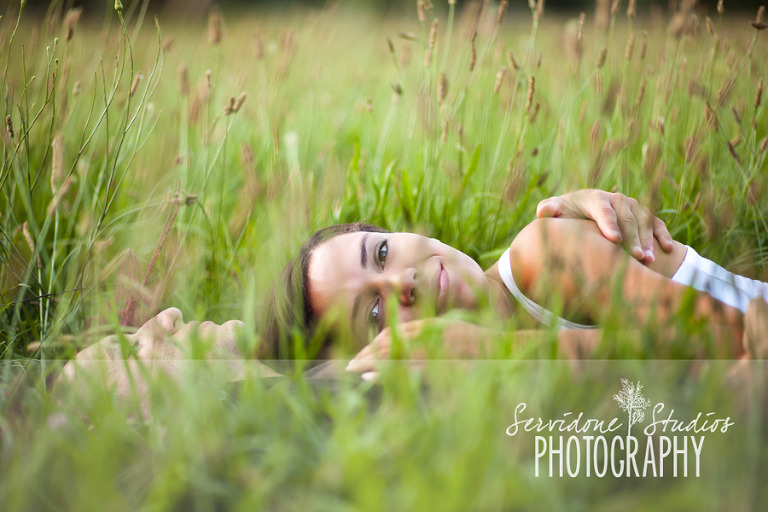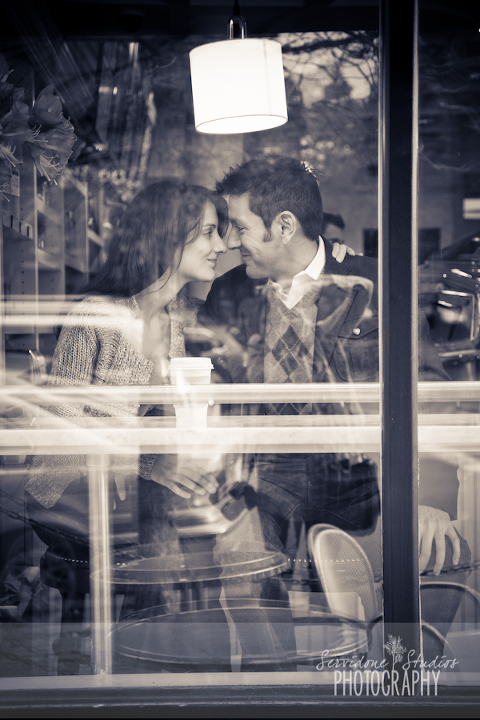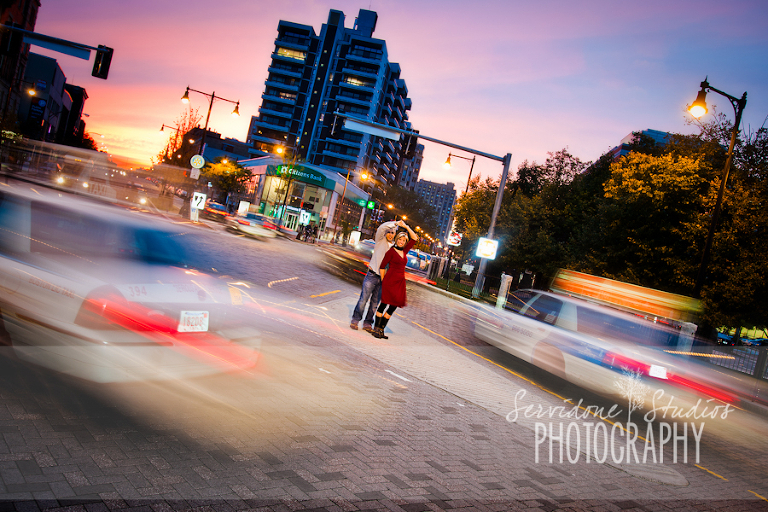 You will do great! engagement sessions are super relaxed, easy and so much fun.